Senior Advisor,
Real Estate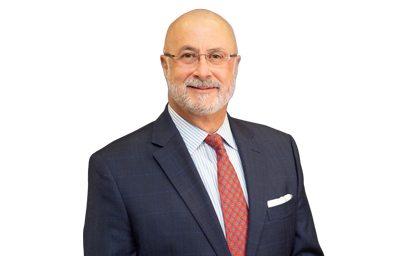 Don has more than 25 years of experience in real estate finance. He was founder and principal of Bridgeway Partners, San Francisco, and concurrently was a managing director at Fortress Investment Group, which acquired his prior firm, D.B. Zwirn & Co, and was managing director and portfolio manager for domestic private real estate investments at D.B. Zwirn.
Don previously was a director at CapitalSource Finance, where he managed the real estate structured finance business from the company's startup through its successful IPO, originating more than $850 million of high-yield bridge financings. Prior to that time, he was a principal and senior vice president at Bank of America/NationsBank, where his responsibilities included managing the real estate loan syndications group, structured debt originations, and loan workouts and portfolio management. Prior to BofA, he was a vice president at Wells Fargo Bank, where he originated and managed leveraged buyouts in the Corporate Banking group.
Don earned a BA from Amherst College and an MBA from the Cox School of Business at Southern Methodist University.