Helping Americans build their credit
More than 50 million adults in the US are either unbanked or underbanked and either have no access to credit or have to rely on notoriously expensive alternative financing sources such as payday loans and check-cashing services. At the same time, these individuals face a structural impediment to building their credit scores and ultimately qualifying for cheaper financing. One firm has found a unique solution to this problem—it helps individuals with low credit scores by issuing them free or low-cost, limited-use Mastercards that they can use to pay for certain subscription services, such as Netflix or Spotify, as long as they pay off the bills in full each month, and in the process build up their credit scores.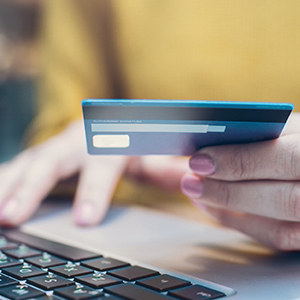 And Arena found a way to help this company help its customers.
This company can solve an important societal need, but it also faces a financing mismatch between the time that its customers pay for their subscriptions via the Mastercard and the time the customers pay the resulting balances on their card statements. The company was spending large portions of its working capital on customer acquisition, marketing, and general overhead and needed more working capital on its balance sheet.
Given that this is an early-stage company, there was not the typical track record to be able to underwrite, and the facility started at a small initial size that would not attract most players. Arena was able to see what's possible and structure a facility that provided the requisite downside protection while allowing this company to set a base upon which to grow.
Arena provided a senior secured credit facility of up to $100 million. The Arena credit facility had a maturity of three years and was governed by a borrowing base of eligible receivables. It allows the company to grow its customer base by transforming its customers' monthly subscription payment habits into a credit-building mechanism with the use of 12-month, auto-renewing installment loans.
For each customer, the company reports to all three main credit bureaus—Equifax, Experian, and TransUnion—an installment loan with a 12-month term and a specific monthly available credit amount.
This means, for example, that if a customer's monthly credit limit is $17 (the lowest available), the company reports an installment loan of 12 x $17, or $204. The installment loans are given to users with no fees and no interest, and eligible cardholders have three tiers of subscription services to choose from, with access to the first tier being free and access to the other two tiers (with more services to choose from and higher overall credit limits) costing $4.99 per month and $9.99 per month, respectively.
The company launched its free product—the first stage of its "freemium" model—in 2019. It then partnered with other firms to expand the free service nationwide, then added the premium offerings—so it was, at the time, a very young company experiencing significant subscriber growth. Overall, the company's product is very effective in building its customers' credit scores. At the time of our investment, for example, roughly two-thirds of its active users had seen score increases, and these increases averaged about 22 points after 12 months.
Arena's track record of comfort with complexity, and the flexibility to engage in opportunities that other firms might pass up, is one reason our portfolio includes so many companies, like this one, that can be highly successful and can contribute to the greater good.