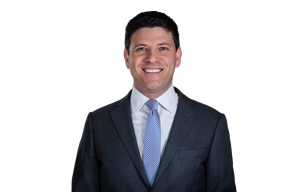 Bryan has nearly two decades of experience in real estate finance. Before joining Arena, he led debt financing and capital markets activities for Be-Aviv Group, an affiliate of Israel-based Aviv Group. Prior to Be-Aviv, Bryan was a vice president at H/2 Capital, where he was responsible for sourcing, underwriting, and structuring commercial real estate credit, and was an associate at CW Capital, where he was responsible for the resolution of distressed commercial mortgage loans and the disposition of REO properties aggregating in excess of $2 billion.
Bryan previously was an acquisition associate for IBUS Management and Development, a Netherlands-based private equity firm that focused on multifamily and commercial acquisitions. Early in his career, Bryan focused on CMBS and corporate fixed income securities at the Securities Industry and Financial Markets Association and retail market research at Charles E. Smith Commercial Realty (a predecessor to Vornado Realty Trust).
Bryan holds a BA from the University of Rochester.