Managing Director,
Natural Resources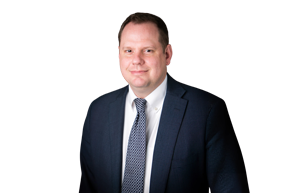 Greg has deep experience in the energy industry and the real asset finance sector. Before joining Arena, he was senior credit analyst for Rock Bancshares, Inc. and its subsidiary, Heartland Bank, where he was responsible for identifying, sourcing, analyzing, underwriting and executing direct investments in secured, collateralized loans to small and middle-market companies operating in the energy and real estate sectors. Before that, he served as senior vice president at Starboard Resources, Inc., a private, independent oil and gas production company in Texas, and before that, as vice president at Glenrose Capital, a private energy investment firm headquartered in Connecticut.
Greg previously was a senior associate at Hill Schwartz Spilker Keller, a professional services firm in Texas focused on corporate valuation, litigation consulting and financial restructuring, and he began his career in the investment management group at the real estate investment firm Archon Group.
Greg holds a BBA in business management from Harding University.