Managing Director,
Corporate Private Investments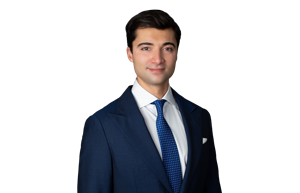 Joe is adept at creating customized financing solutions that can harness the debt or equity capital structures or both. Before joining Arena, he was a managing director at Silver Swan Capital, a special-situations private equity firm focused on opportunistic equity, debt, and hybrid capital solutions. Joe sourced, structured, and managed investments, primarily in Europe, Latin America, and the US, in a variety of sectors including industrial agriculture, consumer products, pharmaceuticals, life sciences, logistics, and others. He previously was a vice president at Citigroup.
Joe holds a BA in economics from Cornell University and an MBA from Columbia University.